The Qiantu K50 by Mullen at the 2019 New York City E-Prix
"Above New York" – The Qiantu K50 by Mullen at the 2019 New York City E-Prix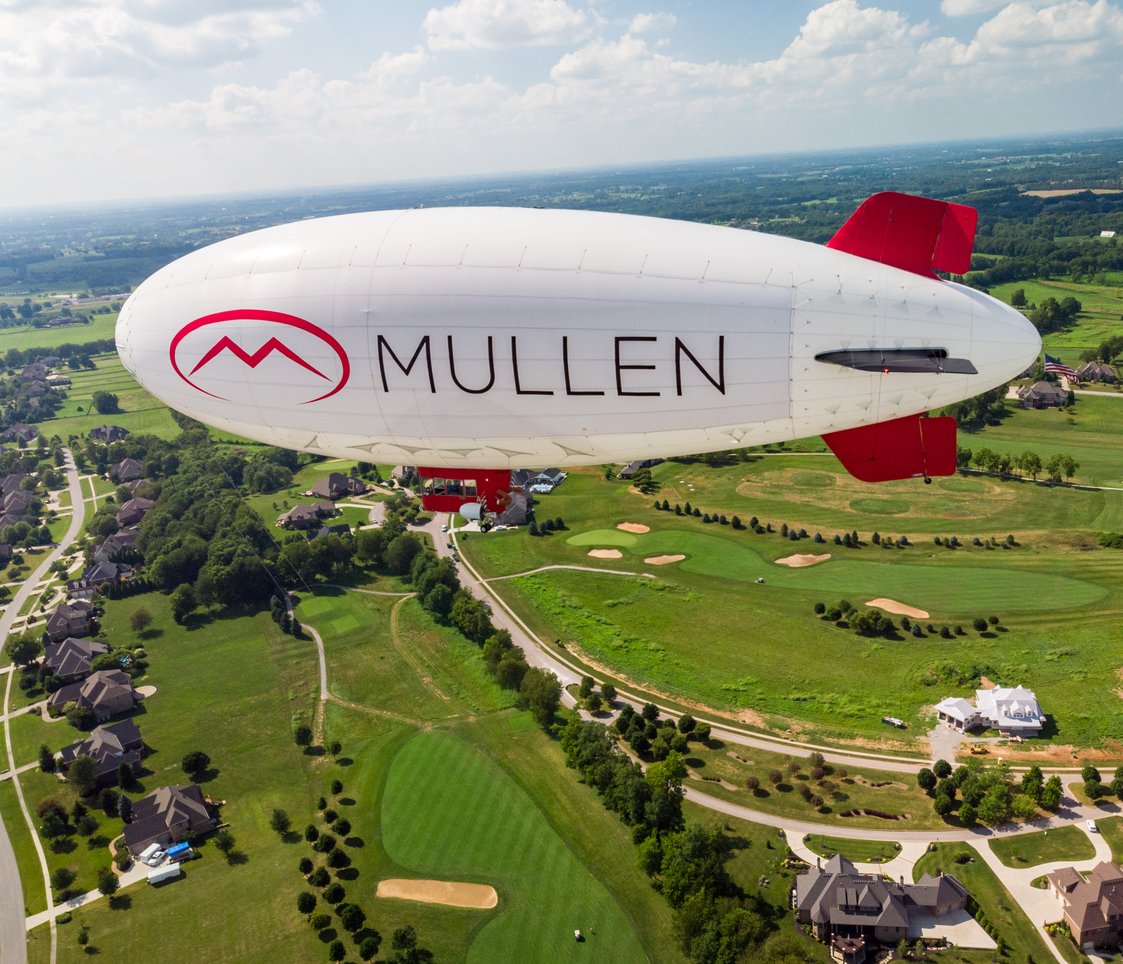 BREA, California, July 13, 2019 - Mullen Technologies, Inc. ("Mullen" or the "Company") is participating this weekend at the 2019 New York City E-Prix sponsoring aerial TV coverage of the race weekend and TV advertising during the main event on Saturday, July 13th 2019.

E-Prix fans will get to see Mullen and the Qiantu K50 in the sky above the race, via an airship that's providing aerial footage of the race for telecast. Mullen K50 commercials will be televised during the main race event.

"We're backing up our previous successful race weekends (Indy 500 & Detroit Grand Prix) with another solid event this weekend at the New York City E-Prix. Formula E is one of the most exciting to watch and also one of the fastest growing segments of racing. It's going to be a great weekend in NYC and one we are proud to be part of," says Mullen Founder & CEO, David Michery.


For more information, please visit: www.mullenusa.com
About Mullen Technologies:

Mullen Technologies, Inc. is a privately-owned California based Electric Vehicle (EV) manufacturer and international distributor of high tech, zero emission vehicles. Mullen Technologies, Inc. is committed to developing low cost, high-quality products. The Company's goal is to contribute to the solution of the significant environmental problem caused by gasoline-powered vehicles by designing, manufacturing and marketing a variety of affordable, electric cars to the American and global markets. Currently, the Company manufactures a proprietary USDOT certified four-door electric sedan. The Company is in negotiations with several international vehicle manufacturers to develop joint ventures to bring quality, cost-effective vehicles to the United States for certification and distribution, although there can be no assurance that any of these joint ventures will ultimately be entered and finalized.


Legal Notice Regarding Forward-Looking Statements-Looking Statements:

This press release contains "forward-looking statements." Words such as "may," "should," "could," "would," "predicts," "potential," "continue," "expects," "anticipates," "future," "intends," "plans," "believes," "estimates," and similar expressions, as well as statements in future tense, often signify forward-looking statements. Forward-looking statements should not be read as a guarantee of future performance or results and may not be accurate indications of when such performance or results will be achieved. Forward-looking statements are based on information that the Company has when those statements are made or management's good faith belief as of that time with respect to future events and are subject to risks and uncertainties that could cause actual performance or results to differ materially from those expressed in or suggested by the forward-looking statements. The Company assumes no obligation to publicly update or revise its forward-looking statements as a result of new information, future events or otherwise.
For Information, Please Contact:
Mullen Technologies, Inc.
+1 (714) 613-1900
marketing@mullenusa.com