Mullen Technologies to Make Pebble Beach Debut with K50 Electric Luxury Sports Car
Mullen USA to Make Pebble Beach Debut With K50 Electric Luxury Sports Car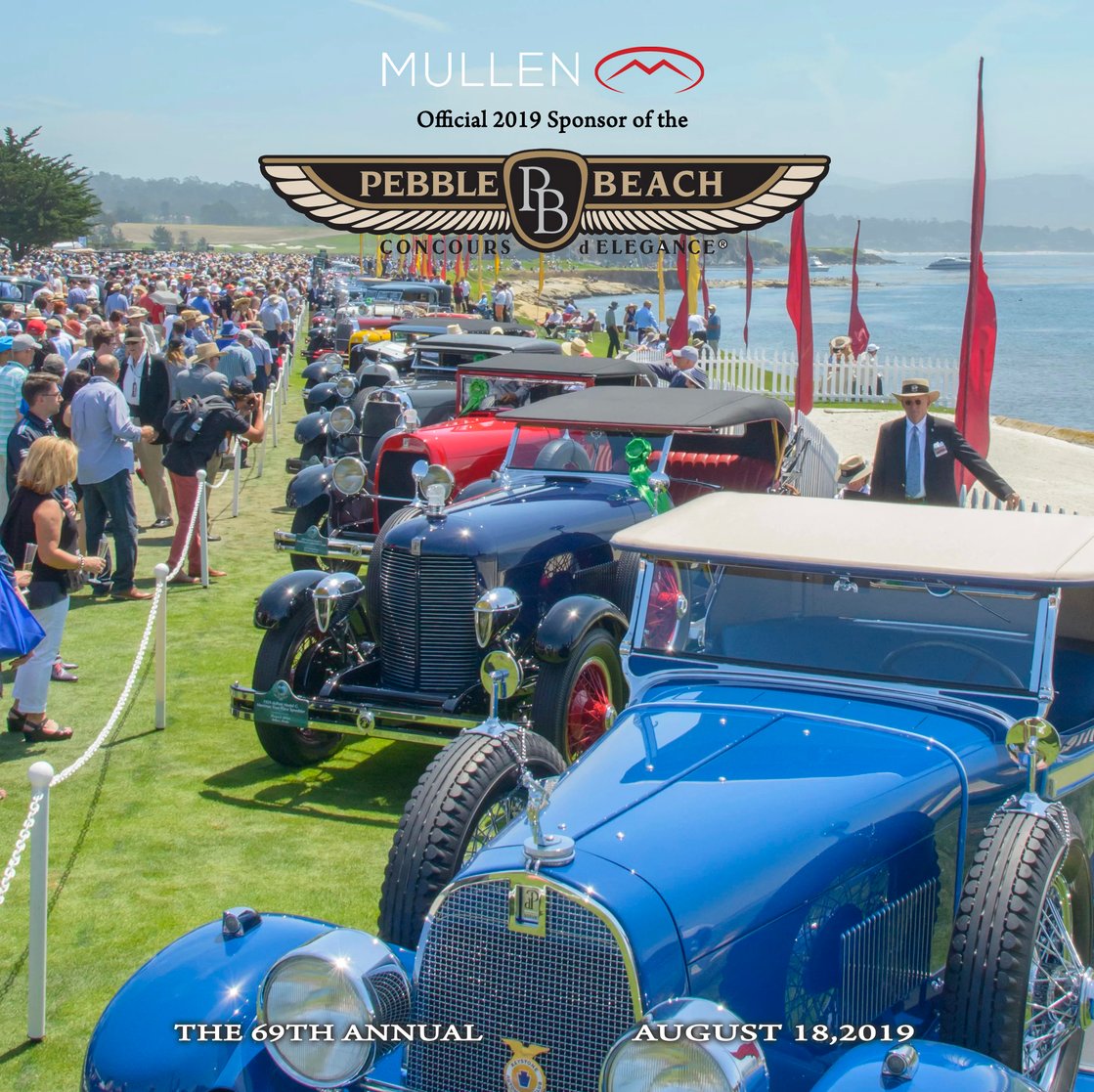 BREA, California, August 12, 2019 - This weekend, Mullen Technologies, Inc. ("Mullen" or the "Company")makes its inaugural appearance at Pebble Beach Car Weekend with the brand's first vehicle, the Qiantu K50 – a striking electric sports car that Mullen will homologate, assemble and sell in North America. Against the backdrop of ultimate automotive luxury, the Mullen brand's debut at this exclusive event furthers its unique position in the fast-growing EV segment.

"We are thrilled to be amongst car enthusiasts who are passionate about historical brands and open to considering a completely new one," said David Michery, CEO of Mullen USA. "Our K50 is a stunning car that looks at home amongst other premium luxury brands."

The K50's luxury appointments, within and outside the vehicle, make it stand out in a crowded field. The body features an all-aluminum frame with custom carbon-fiber panels that are painted separately. Pirelli high-performance sports tires envelop 19-inch aluminum alloy wheels, outfitted with Brembo high performance brake calipers. A comprehensive LED lighting system helps to lead the way.

Inside, the vehicle boasts high-quality leather and Alcantara sports seats that are roomy enough for an NBA player. A heated leather steering wheel and seven-color ambient light scheme throughout can make the K50 connected and comfortable for the driver. A 15.6-inch HD touchscreen completes the vehicle's premium interior.

In a premium electric vehicle, the hidden supporting actor is efficiency, which allows for high-quality touches like those found in the K50. Even with its focus on efficiency over performance, the K50 boasts a 430-horsepower motor and 250 miles of range. A higher performance package will be an option for the U.S. market for interested customers.

Mullen is taking reservations for the first round of production vehicles, dubbed the Signature Series, which will be delivered in late 2020. Please visit Mullen on the Entrance Lawn near the 1st Tee Archway to learn more and experience the K50 during the 2019 Pebble Beach Concours d'Elegance.


For more information, please visit: www.mullenusa.com
About Mullen Technologies:

Mullen Technologies is a Southern California based licensed electric vehicle manufacturer with international distribution which owns several synergistic businesses including: Mullen Auto Sales, a fast-growing series of automobile dealerships through California, CarHub, a new and unique digital platform that leverages AI and offers a complete, fun to use solution for buying, selling and owning a car. In addition, Mullen is currently working with several global OEM partners to provide exciting EV options that will fit perfectly into the American consumer's lives.


Legal Notice Regarding Forward-Looking Statements-Looking Statements:

This press release contains "forward-looking statements." Words such as "may," "should," "could," "would," "predicts," "potential," "continue," "expects," "anticipates," "future," "intends," "plans," "believes," "estimates," and similar expressions, as well as statements in future tense, often signify forward-looking statements. Forward-looking statements should not be read as a guarantee of future performance or results and may not be accurate indications of when such performance or results will be achieved.

Forward-looking statements are based on information that the Company has when those statements are made or management's good faith belief as of that time with respect to future events and are subject to risks and uncertainties that could cause actual performance or results to differ materially from those expressed in or suggested by the forward-looking statements. The Company assumes no obligation to publicly update or revise its forward-looking statements as a result of new information, future events or otherwise.
For Information, Please Contact:
Mullen Technologies, Inc.
+1 (714) 613-1900
marketing@mullenusa.com