Mullen Launches AI-Powered PERSONA Vehicle Technology Across All EV Lineups
AI-based PERSONA, with advanced facial recognition technology, bridges the gap between driver and vehicle by personalizing the overall vehicle experience
Mullen Campus EV Cargo Van, Mullen FIVE and Bollinger B1 SUV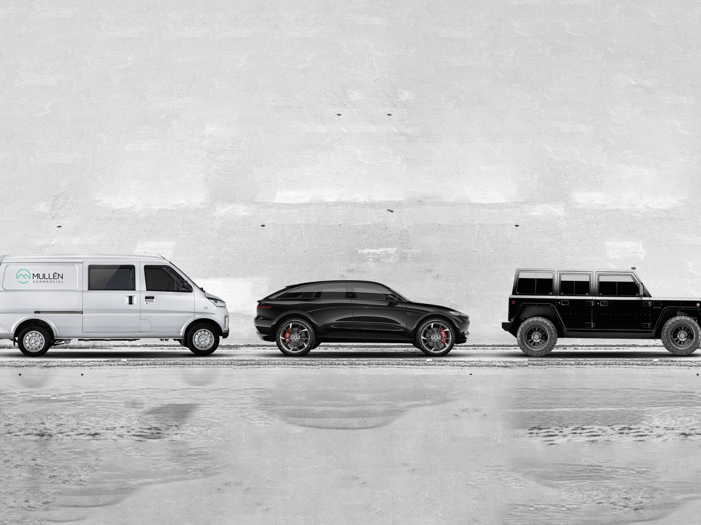 PERSONA technology to be expanded across all Mullen commercial and consumer vehicles.
BREA, Calif., June 20, 2023– via InvestorWire – Mullen Automotive, Inc. (NASDAQ: MULN) ("Mullen" or the "Company"), an emerging electric vehicle ("EV") manufacturer, today announces the integration of AI-powered PERSONA vehicle technology into its overall commercial and consumer vehicle lineups.
PERSONA, originally developed for the Mullen FIVE, is an advanced interactive AI camera/sensor and video monitoring system that utilizes facial recognition technology to unlock/lock vehicles and completely personalize the overall vehicle experience for the driver. In addition to unlocking the vehicle and customizing driver-specific vehicle settings, initial PERSONA functionality will also include Security Fence, Pet and Occupant Safe Mode, Advanced Vehicle Charging, and AI-Powered Emergency Response.

PERSONA Offers Advanced Facial Recognition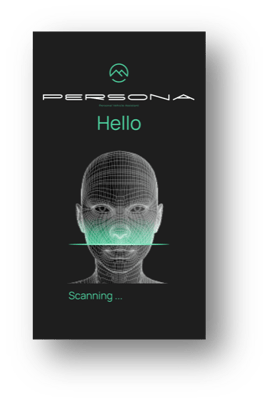 PERSONA starts to work the moment the driver walks up to their Mullen FIVE.

PERSONA was first consumer tested on the Mullen FIVE EV Crossover during the 2022 "Strikingly Different" U.S. Tour. Firsthand feedback received and survey data from the tour were extremely positive, with a majority of the participants indicating that PERSONA was a unique technology and concept they could see themselves using.

"PERSONA is a very cool feature; being able to personalize it to who I am is great, and the fact that it is able to learn about the specific driver of the car as they drive it more and more is one of the coolest features I have seen in a vehicle." – James M, 2022 Strikingly Different tour participant

"The PERSONA feature was mind blowing. The added safety is a feature that would be a major part of the decision making." – Peggy J, 2022 Strikingly Different tour participant

"Love the idea of it being able to recognize who is driving and set up the vehicle for that person. The amount of times I have had to reset things after my girlfriend gets in is something I would love to not have to do." – Oliver Z, 2022 Strikingly Different tour participant

Taking the immensely positive reception into consideration, and with further R&D revealing that the PERSONA technology has a variety of commercial applications, Mullen made the decision to integrate relevant PERSONA functionality into its commercial vehicles, as well.

An ideal commercial use case scenario for PERSONA is with high-volume package, last-mile delivery cargo vans, promoting greater delivery efficiency and driver safety. In many cases, drivers on high-volume routes with multiple stops on each street are required to secure their delivery vehicle before each package delivery. This can often result in added time and stress and reduced overall efficiency for the route and driver. PERSONA's facial recognition can solve this issue by recognizing the driver from a distance of 8-10 feet and automatically unlocking the vehicle and turning it on – ready for the driver to jump in and head to the next stop down the street.

Another example of PERSONA use case is in the Bollinger B1 SUV in an off-grid scenario, where the B1 owner needs the ability to secure valuables, such as smartphones, keys, wallets, etc., in the vehicle. With facial recognition unlocking and "Camp Mode" enabled in the vehicle, the driver would be able to hike or swim without worrying about their valuables.

"Right from the beginning, when we first introduced PERSONA at the 2021 LA Auto Show, the amount of positive feedback we've received has been far beyond anything we imagined; so, of course, we had to expand it for additional use cases," said David Michery, CEO and chairman of Mullen Automotive. "We are actively working on the broad commercialization of this AI-based proprietary technology."

The public will have the opportunity to experience and test out PERSONA firsthand during the 2023 "Strikingly Different" U.S. tour, planned for fall 2023, and also at the Consumer Electronics Show (CES) in January 2024. Both events will feature several Mullen EVs, including the Mullen FIVE and Mullen FIVE RS crossovers, Mullen ONE commercial Class 1 van, Mullen THREE commercial Class 3 truck, as well as the new Mullen GT high-performance sports car. More information on the 2023 "Strikingly Different" U.S. tour is available here.
About Mullen
Mullen Automotive (NASDAQ: MULN) is a Southern California-based automotive company building the next generation of electric vehicles ("EVs") that will be manufactured in its two United States-based assembly plants. Mullen's EV development portfolio includes the Mullen FIVE EV Crossover, Mullen-GO Commercial Urban Delivery EV, Mullen Commercial Class 1-3 EVs and Bollinger Motors, which features both the B1 and B2 electric SUV and trucks and Class 4-6 commercial offerings. On Sept. 7, 2022, Bollinger Motors became a majority-owned EV truck company of Mullen Automotive, and on Dec. 1, 2022, Mullen closed on the acquisition of all of Electric Last Mile Solutions' ("ELMS") assets, including all IP and a 650,000-square-foot plant in Mishawaka, Indiana.
To learn more about the Company, visit www.MullenUSA.com.
Forward-Looking Statements
Certain statements in this press release that are not historical facts are forward-looking statements within the meaning of Section 27A of the Securities Exchange Act of 1934, as amended. Any statements contained in this press release that are not statements of historical fact may be deemed forward-looking statements. Words such as "continue," "will," "may," "could," "should," "expect," "expected," "plans," "intend," "anticipate," "believe," "estimate," "predict," "potential" and similar expressions are intended to identify such forward-looking statements. All forward-looking statements involve significant risks and uncertainties that could cause actual results to differ materially from those expressed or implied in the forward-looking statements, many of which are generally outside the control of Mullen and are difficult to predict. Examples of such risks and uncertainties include but are not limited to the timing of implementation of the PERSONA into commercial and other vehicles; whether the initial PERSONA functionality will include all the features contemplated; whether the integration of AI-powered PERSONA vehicle technology into the Mullen or Bollinger commercial and other vehicles will prove successful, operate as expected or be well received by potential customers; and whether the "Strikingly Different" U.S. tour will occur as scheduled in 2023 and, if so, which vehicles will be included in that tour. Additional factors that could cause actual results to differ materially from those expressed or implied in the forward-looking statements can be found in the most recent annual report on Form 10-K, quarterly reports on Form 10-Q and current reports on Form 8-K filed by Mullen with the Securities and Exchange Commission. Mullen anticipates that subsequent events and developments may cause its plans, intentions and expectations to change. Mullen assumes no obligation, and it specifically disclaims any intention or obligation, to update any forward-looking statements, whether as a result of new information, future events or otherwise, except as expressly required by law. Forward-looking statements speak only as of the date they are made and should not be relied upon as representing Mullen's plans and expectations as of any subsequent date.
Contact:
Mullen Automotive, Inc.
+1 (714) 613-1900
Wire Service Contact:
InvestorWire (IW)
Los Angeles, California
212.418.1217 Office