Mullen Adds High-Performance Mullen FIVE RS to Its 'Strikingly Different' U.S. Test Drive Tour; New 2023 Stops Announced
The Mullen FIVE RS, a generational marquee high-performance EV sport crossover featuring almost 1,100 horsepower, 1.95 seconds 0-60 mph, and close to 200 mph top speed, will join the second leg of the 'Strikingly Different' U.S. Test Drive Tour. Starting in October 2022, the tour is now extended with new dates through May 2023.
BREA, Calif., May 05, 2022– via InvestorWire – Mullen Automotive, Inc. (NASDAQ: MULN) ("Mullen" or the "Company"), an emerging electric vehicle ("EV") manufacturer, an emerging electric vehicle ("EV") manufacturer, announces that the high-performance Mullen FIVE RS will be added to the second leg of the "Strikingly Different" U.S. test-drive tour that will first showcase the Mullen FIVE EV Crossover. New tour stops have been planned for spring 2023.
The Mullen FIVE RS is a high-performance EV featuring close to 1,100 horsepower, 0-60 mph in just 1.95 seconds, and a top speed of almost 200 mph. Due to the high-powered capabilities of the FIVE RS, consumers will not be allowed to test drive the vehicle directly at this stage. Instead, Mullen will offer consumers the opportunity to ride in the Mullen FIVE RS alongside a professional IndyCar race car driver, providing an up-close and personal experience in one of the fastest vehicles available globally.
Mullen is now extending the "Strikingly Different" tour to spring 2023 in an effort to increase test drive capacity, with the addition of more FIVE variants, including multiple Mullen FIVE RS vehicles. Initially, Mullen will start the national tour in October 2022 and embark on a 19-city journey across the U.S. over six weeks. Mullen FIVE reservation holders will have the opportunity to test drive and experience the EVs in person during two-day events conducted in each city. As the test drives will be conducted on closed circuits or racetracks, the event will be limited to a set number of drivers per day.
"We're adding a spring segment in 2023 with additional stops and increasing the number of Mullen FIVEs on tour to ensure as many people as possible can experience the Mullen FIVE," said David Michery, CEO and chairman of Mullen Automotive. "The RS is a personal project, and I fully intend for this EV to be one of the fastest and most exhilarating vehicles in the world. I'm excited to give people an up-close and personal glimpse of what we are working on. The second leg of the tour will include top racetracks around the country, including a stop at the Bonneville Salt Flats, which is an iconic location for vehicle testing and land speed records."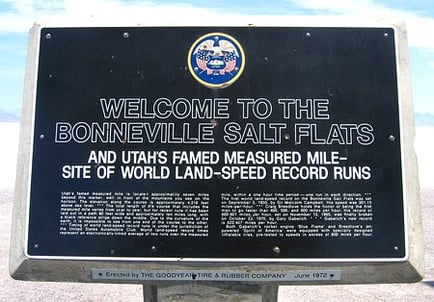 Initially, the first leg of the tour will start in Mullen's home base, Southern California, and will cover 19 major U.S. cities; the full list can be found here. New 2023 tour dates will include the following additional cities:
Los Angeles
Las Vegas
Austin
Ft. Lauderdale
Charlotte
New York
Detroit
Indianapolis
Wendover (Bonneville Salt Flats)
Mullen asks interested individuals who have not already done so to book their FIVE reservations here in order to secure a spot on the upcoming national tour. Further details and upcoming progress will be shared on Mullen's social media platforms and with individuals who opt to stay connected here.
About Mullen:
Mullen is a Southern California-based automotive company that owns and partners with several synergistic businesses working toward the unified goal of creating clean and scalable energy solutions. Mullen has evolved over the past decade in sync with consumers and technology trends. Today, the Company is working diligently to provide exciting EV options built entirely in the United States and made to fit perfectly into the American consumer's life. Mullen strives to make EVs more accessible than ever by building an end-to-end ecosystem that takes care of all aspects of EV ownership. For more information, please visit www.MullenUSA.com.

Forward-Looking Statements
This press release contains "forward-looking statements." Words such as "may," "should," "could," "would," "predicts," "potential," "continue," "expects," "anticipates," "future," "intends," "plans," "believes," "estimates" and similar expressions, as well as statements in the future tense, often signify forward-looking statements. These forward-looking statements include, without limitation, statements relating to the reverse merger, the Nasdaq approval process, and the proposed debut date of the Mullen FIVE (formerly MX-05) midsize crossover. These forward-looking statements are, by their nature, subject to significant risks and uncertainties.

Forward-looking statements should not be read as a guarantee of future performance or results and may not be accurate indications of when such performance or results will be achieved. Forward-looking statements are based on information that the Company has when those statements are made or management's good faith belief as of that time with respect to future events and are subject to risks and uncertainties that could cause actual performance or results to differ materially from those expressed in or suggested by the forward-looking statements, including factors beyond the Company's control. As a result of these and other risks, uncertainties, and assumptions, forward-looking events and circumstances discussed herein might not occur in the way the Company expects or at all. Accordingly, readers should not place reliance on any forward-looking information or statements. The Company assumes no obligation to publicly update or revise its forward-looking statements as a result of new information, future events, or otherwise. All forward-looking statements herein are qualified by reference to the cautionary statements set forth in this section.

Contact:
Mullen Automotive, Inc.
+1 (714) 613-1900
www.MullenUSA.com