ACT Expo | Anaheim, CA | May 1-4, 2023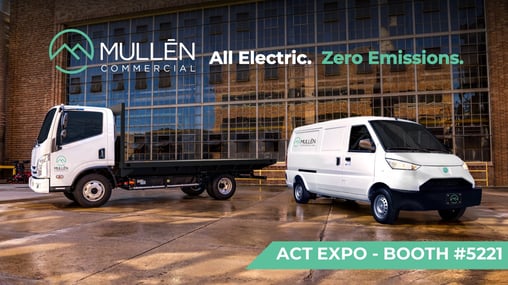 Mullen Commercial is coming to the ACT Expo.
When: May 1st-4th, 2023
Where: Anaheim Convention Center, Booth #5221
What to Expect: Our Technology, Sales, and Product Marketing teams will be present, ready to discuss your fleet needs and sign you up for a vehicle demo!
About ACT Expo
ACT Expo is North America's premier event showcasing today's most advanced commercial transportation technology and clean fuels. Since 2011, ACT Expo has served as the industry's official meeting place for transportation executives looking to gain hands-on access to the vehicles, technologies, and fuels driving the future of transportation.