CarHub Now a Subsidiary of Mullen Technologies
CarHub Now a Subsidiary of Mullen Technologies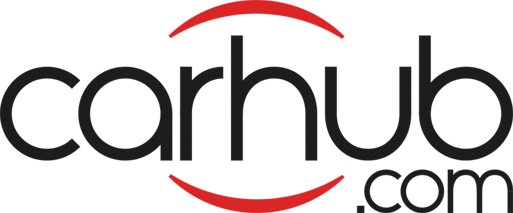 BREA, California, October 26, 2018 – Mullen Technologies Inc. ("Mullen" or the "Company") has acquired CarHub.com and is excited to incorporate CarHub's digital capabilities into its family of automotive operations.


"The internet has revolutionized the automobile retail business. Mullen Technologies with its portfolio of accessible, American assembled electric vehicles and it's multi-location brick & mortar car dealership business, will now be able to leverage the efficiency of internet search for its customers. Today, a car purchase is a Google search away and Mullen will now be able to meet consumers there first", says David Michery, CEO of Mullen Technologies, Inc..


Mullen will leverage CarHub's platform search capabilities to enhance the physical boundaries of its auto distribution business, build its emerging second hand vehicle business, as well as digitally expand its distribution footprint across the globe.
About Mullen Technologies:
Mullen Technologies, Inc. is a California based pre-IPO Electric Vehicle (EV) manufacturer and international distributor of high tech, zero emission vehicles. The Company aims at solving the significant environmental problem caused by gasoline powered vehicles and providing a variety of affordable, electric cars to the American market and the entire world market. Currently, the Company manufactures a proprietary USDOT certified four door electric sedan. The company is in negotiations with several international vehicle manufacturers to develop joint ventures to bring quality, cost effective vehicles to the United States for certification and distribution.

Mullen Technologies, Inc. is committed to not only low cost, high quality product, but to being a fiscally responsible organization that values good business sense and refuses to spend indiscriminately or irresponsibly.
Safe Harbor for Forward-Looking Statements:
This press release contains forward-looking statements. Forward looking statements in this press release include statements relating to the Company's corporate finance and other strategic initiatives, and the Company's expansion into markets outside of the golf industry. Forward-looking statements are inherently subject to risks and uncertainties which could cause actual results to differ materially from those in the forward-looking statements, including, without limitation, the following: the timing and nature of any capital raising transactions; our ability to offer products and services for use by customers in new markets outside of the golf industry; the risk of competition; our ability to find, recruit and retain personnel with knowledge and experience in selling products and services in these new markets; our ability to manage growth; and general market, economic and business conditions. Additional factors that could cause actual results to differ materially from those anticipated by our forward-looking statements are under the captions "Risk Factors" and "Management's Discussion and Analysis of Financial Condition and Results of Operations" in our Current Report on Form 8-K filed with the Securities and Exchange Commission on May 12, 2015. Forward-looking statements are made as of the date of this release, and we expressly disclaim any obligation or undertaking to update forward-looking statements.
For information please contact:
Investor Relations
www.MullenUSA.com
Mullen Technologies, Inc.
(888) 606-0050